Critics of the big tech companies are often told, "If you don't like the company, don't use its products." I did this experiment to find out if that is possible, and I found out that it's not—with the exception of Apple.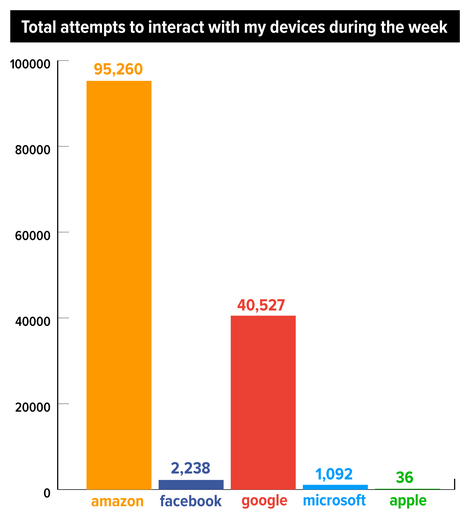 These companies are unavoidable because they control internet infrastructure, online commerce, and information flows. Many of them specialize in tracking you around the web, whether you use their products or not. These companies started out selling books, offering search results, or showcasing college hotties, but they have expanded enormously and now touch almost every online interaction. These companies look a lot like modern monopolies.
Since the experiment ended, I've resumed using the tech giants' services, but I use them less. I deliberately seek out alternatives to do what I can, as a consumer, not to help them monopolize the market.